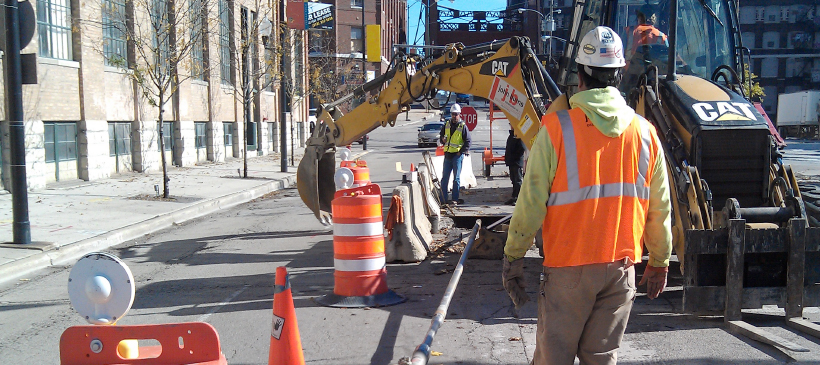 Project Description
Client: Sidera
Location:  Chicago, Illinois – Chicago River at Cermak
Year Completed:   2011
Value: $450,000
John Burns Construction Company installed conduit underneath the Chicago River via directional bore.
The Challenges
JBCC installed a 6-inch HDPE conduit underneath the Chicago River at Cermak Road via directional bore.
Bore was over 1,000-feet in length, and had to parallel 6-345kV Commonwealth Edison primary cables that were running in a tunnel beneath the river.
Despite encountering several unknown underground obstacles, including varying soils and old bascule bridge infrastructure, the shot was successful and completed on-time and within budget.