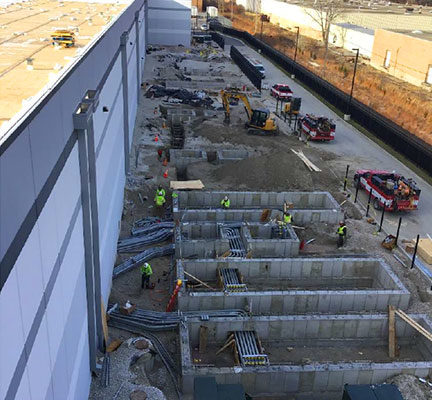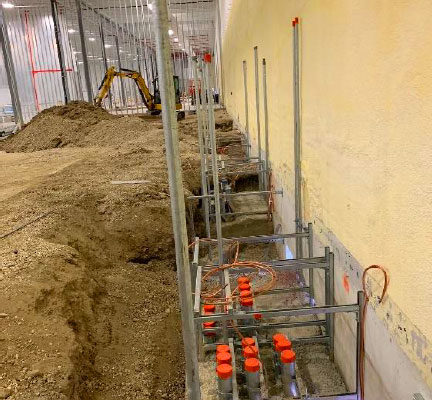 Project Description
Client: Titan Electric
Location: Elk Grove Village, IL
Year Completed:  2020
Value: $682,293.00
The Challenges
Project scope included installing conduit duct banks of various sizes which will eventually feed generators and transformers that will power the data center facility.
Approximately 1,600 Lf of duct bank installed with varying package size (2-5", 16-4", 2-2", 1-1.5")
All work was completed in close quarters with several other trades working in the same areas to meet the customer's tight schedule.
Worked to complete conduit installation inside and outside of building.