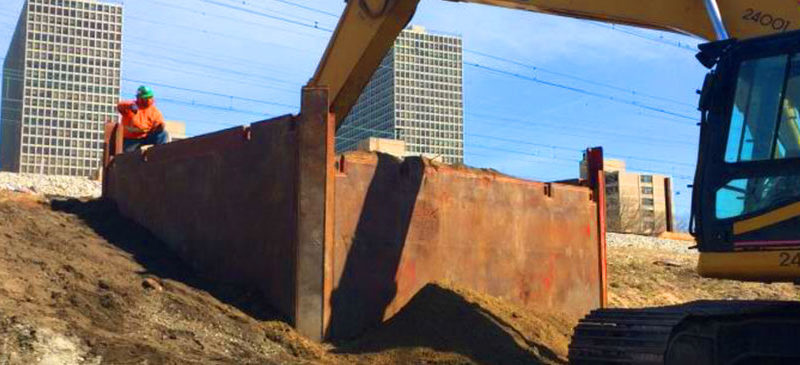 Project Description
Client: Metra
Location: 5105 Lake Park Ave, Chicago, IL
Year Completed: 2017
Value: $5,300,000
The Challenges
JBCC is scheduled to convert Metra's 51st Street Tie Station into a Traction Power Substation by end of January 2017.
This Traction Power Substation will convert Alternating Current (AC) power provided by the local utilities into Direct Current (DC) power utilizing the process known as rectification. The DC power will be used on Metra's Electric Line
JBCC is building this substation from the ground up and will integrate into the existing Tie Station to increase DC power capacity.
The Traction Power Substation that JBCC installed and commissioned is now housed in a pre- packaged enclosure. The equipment includes AC switchgear, rectifier transformers, DC switchgear, bus ducts, SCADA, distribution panels, and auxiliary systems.
JBCC completed the underground casing bore for a duct bank to connect two precast concrete manholes that were set. The subsurface work JBCC self-performed included excavation, temporary shoring, reinforced cast- in-place concrete foundations, manholes, and concrete duct banks.