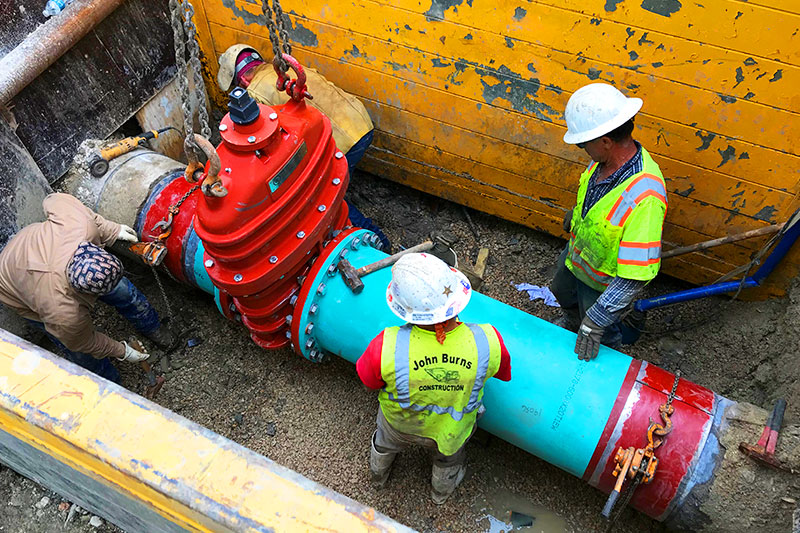 Project Description
Client: City of Richardson
Location: Centennial Tower & West Lookout Drive – Richardson, Texas
Year Completed: 2019
Value: $356,996.00
John Burns Construction Company of Texas was contracted with The City of Richardson to replace existing 24", 20", 18" & 16" Gate Valves at two separate locations: Centennial Tower & West Lookout Drive.
The Challenges
The West Lookout Drive location was adjacent to the University of Texas at Dallas and required strict coordination between the contractor, city and University.
The replacement valves at the West Lookout location had to be cut-in on the existing line safely and efficiently and within a 4-hour window to allow for water shut-down
Excavation performed at Centennial Water Tower faced the potential loss of two million gallons of water for the City of Richardson if a failure of our installation occurred. The project also encountered extreme head pressure and even more complicating construction.