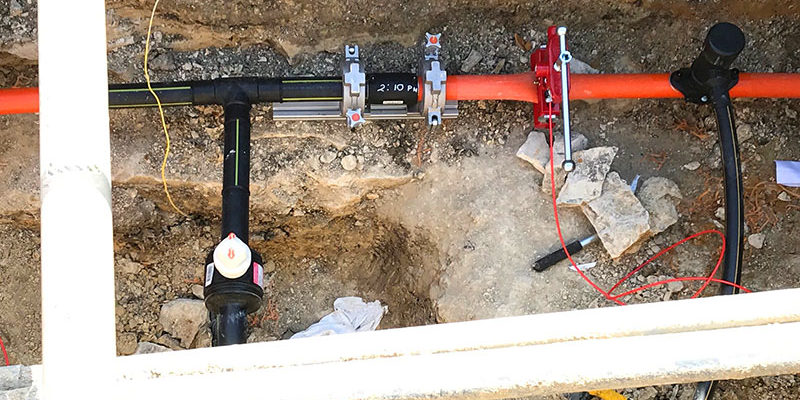 Project Description
Location: Plano, Texas
Year Completed: 2019
John Burns Construction Company of Texas completed a gas line extension and service for the Medical City of Plano Hospital in Plano Texas in the first quarter of 2019. This project enabled a new gas line to service an additional hospital wing for new patients.
The Challenges
Over 800 LF of 2" HDPE gas line, which included segments that were installed by open cut, bore and sleeves.
Multiple changes in the scope occurred as construction progressed in the line and grade of the proposed pipe.
Parking and logistical challenges due to tight spaces, with working side by side with new building construction, required exceptional coordination.