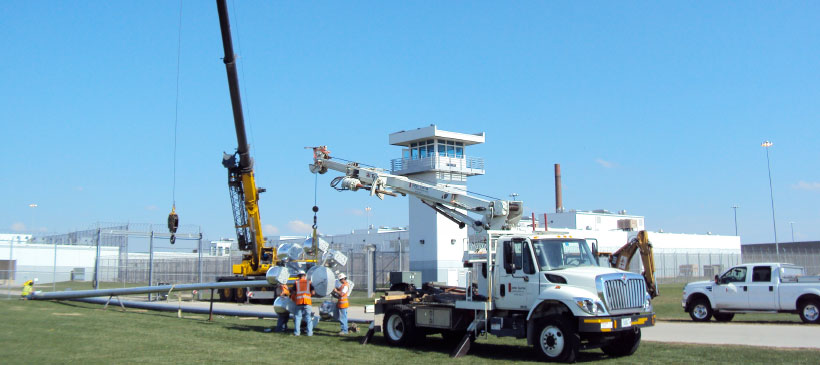 Project Description
Client: State Of Illinois, Capitol Development Board
Location: Joliet, Illinois
Year Completed: 2011
Contract Value: $250,000
John Burns Construction Company successfully completed the removal and installation of high mast towers for Statesville Prison in Joliet, Illinois in 2011.
The Challenges
Removal of nine (9) existing High Mast Towers inside Statesville Prison property.
Installation of nine (9) new 100' High Mast Towers on existing foundations.
Project required close coordination with Statesville Prison personnel to allow for normal operation of prison activities.
Project schedule required completion of all work within ten (10) working days.
Removal, installation, testing and turnover was completed by JBCC in five (5) working days.