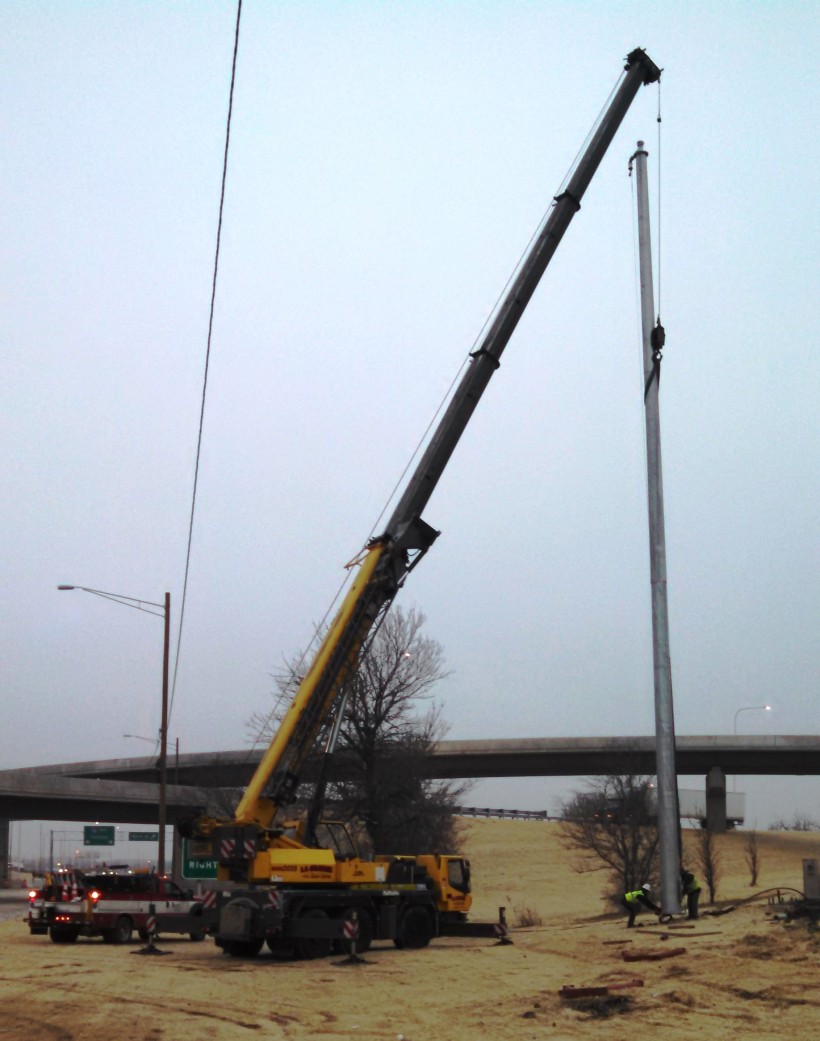 Project Description
Client: Illinois Department of Transportation
Location: Chicago, IL(Stony Island Interchange)
Year Completed: 2015
Value: $3,200,000
John Burns Construction Company completes the Stony Island Bridge and Roadway Rehabilitation project in March, 2015 installing lighting, camera towers and intelligent highway systems.
The Challenges
Drill and install 175 light poles with associated conduit and foundations.
Installation and removal of a temporary lighting system to provide lighting throughout the duration of the contract.
Placement of approximately 6 miles of fiber optic cable.
Installation of 5 – 80′ CCTV camera tower and foundations.
Replacement of existing traffic surveillance system.
Relocation and replacement of existing dynamic message sign power and communication equipment.